Courses Information and Registration to the Exams
Courses Information and Registration to
the Exams
Students are authorized to attend all the courses available during the current academic year at our School and included in the Guida dello studente, independently of cycle of study or study area.
The annual course catalog is available online in the Offerta formativa section .
THE OFFER FOR ACADEMIC YEAR 2020/2021 IS NOW AVAILABLE!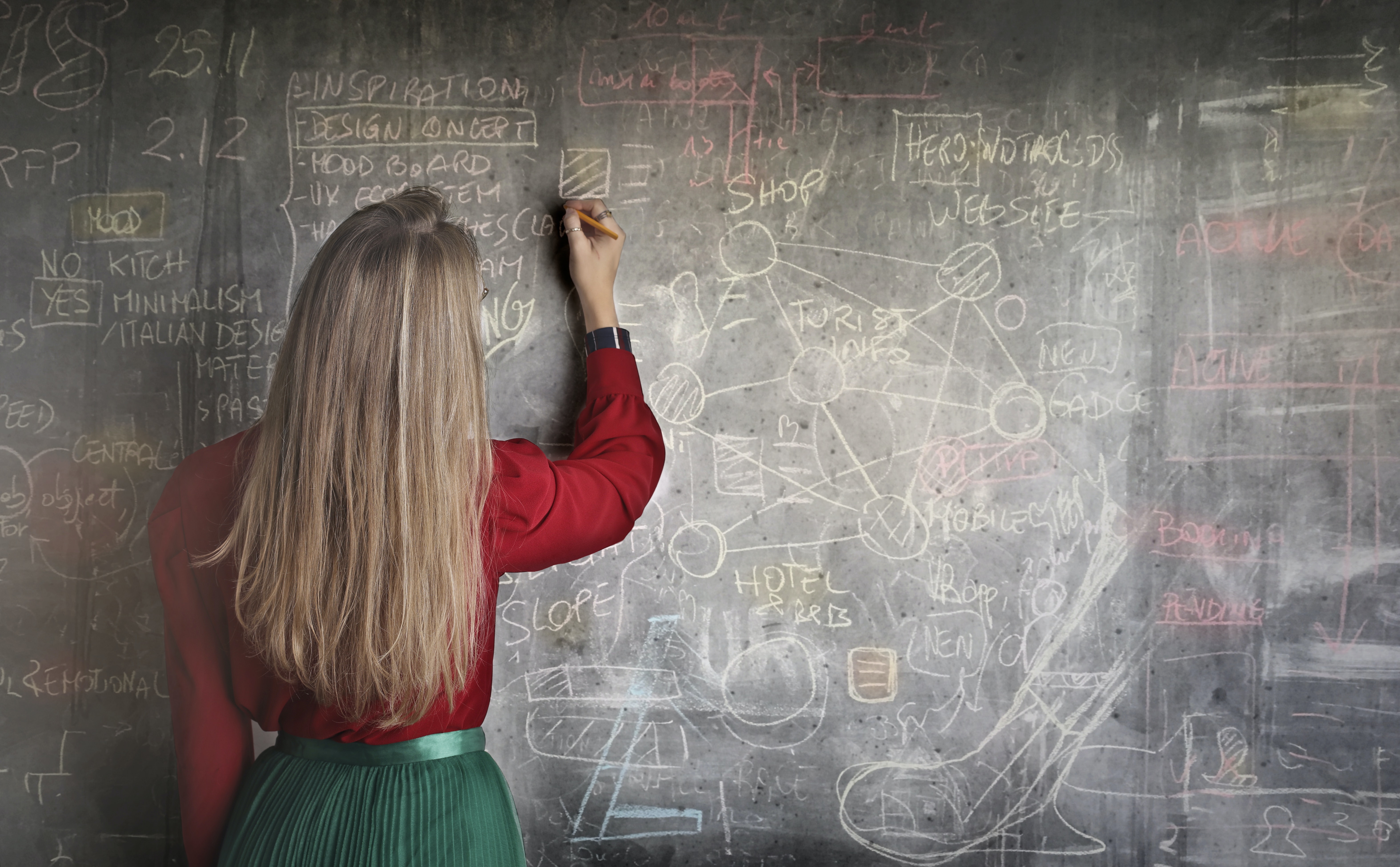 NOVOLI CAMPUS: COURSES IN ENGLISH 2019/2020 School of Economics, School of Law
COURSES INFO and HOW TO FIND YOUR TIMETABLE 
COURSES NOT AVAILABLE for Exchange Students:
-  The examinations written on "vecchio ordinamento" (four-year degree courses)
- "Conoscenza lingua straniera" or "Ulteriori conoscenze linguistiche"
-  "Idoneità di lingua o idoneità di lingua straniera"
- "Prova finale"
Keep in mind that exams starting with "Laboratorio" are a pass/fail system exam, students will earn credits but will not be given a grade.
RESTRICTIONS for Incoming Erasmus Students:
To take the exams B018956- European and International Relations: Linguistic Analysis, students must have a C1 level certificate in English;
To take the exam B018947- Current Challenges to International Law, students must have already taken at least 6 ECTS in Public International Law: this requirement should result from the transcript of records sent before the enrolement
to take the exam B018946 - International Human Right law, students must have already taken at least 6 ECTS in International Law: this requirement should result from the transcript of records sent before the enrolement.
Please note:  the Italian Language Course offered by the Centro Linguistico di Ateneo - CLA is not an academic exam and does not provide ECTS credits or mark, so it cannot be added to your Learning Agreement.
Exceptionally students can choose exams from other schools (e.g.: Scuola di Economia e Management, Scuola di Studi Umanistici e della Formazione, etc…) 
Considering that the GUIDA PER LO STUDENTE might not be published until August, you can rely on the precedent one. In order to check the courses in the current academic year, students can visit the section "Ricerca Insegnamenti" in our website  and insert the requested information:
- Dizione insegnamento: type the name of the course (or alternatively part of it).
- Scuola di: select the option "SCUOLA DI SCIENZE POLITICHE CESARE ALFIERI"
- click on "cerca"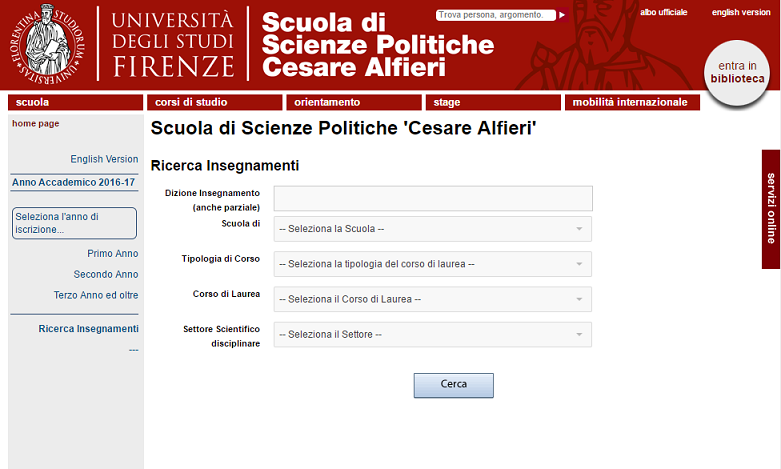 If you click on the relevant class, you will be redirected to the details of the subject (name of the Professor, hours of class, downloadable programmes).
Please note:  While filling in your Learning Agreement, please remember to include the alphanumerical codes (ex. Course: STORIA DELLE RELAZIONI INTERNAZIONALI, code B005063), so that it is easier to register you once the pre-enrolment procedure is completed.
Usually we recommend putting a maximum of 30 ECTS for a semester exchange and a maximum of 60 ECTS for a full year exchange.
ONLINE SERVICES 
Some professors (although it is not compulsory) upload material for didactic purposes on Moodle.
Moodle is an e-learning online platform in which you can sign up to the courses and receive the didactic materials or course information that the professor may choose to upload.
In each term, after the end of the classes you have the possibility to take the relative exams.
The main examination sessions are:
the winter one in January-February
the summer one in June - July
In order to register for an exam you have to go to SOL.UNIFI  where you can also check all your personal academic records.
By inserting your matricola and your password, you can see the dates in which you can sit the exam and you can register for it (from two weeks until three days before).
Finally, we would like you to note that you cannot use Moodle to register for an exam, in fact the use of Moodle is limited to receiving documents and/or texts that the professor wants to share with the students.
ultimo aggiornamento: 04-Giu-2020